music club

The hip hop entertainer and activist joins us virtually for a live interactive Q&A.
Summer offers many opportunities for entertainment in and around Boston. Here is an opportunity to join our club. We are the Boston.com Music Club. Each month, we invite you to attend Boston's music scene spotlight, featuring a wide range of local acts.
Everything you need to know about the Boston.com Music Club

On Wednesday July 20, the Music Club meets again and welcomes Jazzmyn RED. With roots in Brockton, MA, Jazzmyn blends spoken word poetry, singing and rhyme into music with a message. His talents are many and his sound is both socially conscious and catchy.
In August 2020, Jazzmyn released their debut album, REDvolution. So expect our Music Club session to focus on that. The plan is to watch some of her videos, dig into the inspiration behind the music she makes, and maybe even dance a little – because Jazzmyn makes the kind of music that moves you emotionally and physically. Heartbeats and head throbs, you might say.
This is the part where I introduce myself, as I am your Music Club host. My name is Adam 12 and I'm on the air from 11 a.m. to 4 p.m. weekdays on Boston's ROCK 92.9. ROCK 92.9 is not my first radio rodeo. I worked at legendary Boston alt-rock stations WBCN and WFNX in the 90s and 2000s, and I'm also a Boston.com veteran. You may remember RadioBDC, Boston's first alternative streaming radio station? I was there, chairing some pretty amazing sessions over the years with both local and national acts. I try to bring that energy to the Music Club. Having Jazzmyn RED as a guest should make things easier for me.
Speaking of, watch this space for upcoming events, artist profiles, and more, and Join us for Jazzmyn RED on Wednesday July 20 at 7 p.m.
---
Join our Virtual Music Club Event
Join Music Club host Adam 12 to chat with Boston hip-hop artist Jazzmyn RED, who will also be playing some videos for the Boston.com Music Club virtual series. Register here.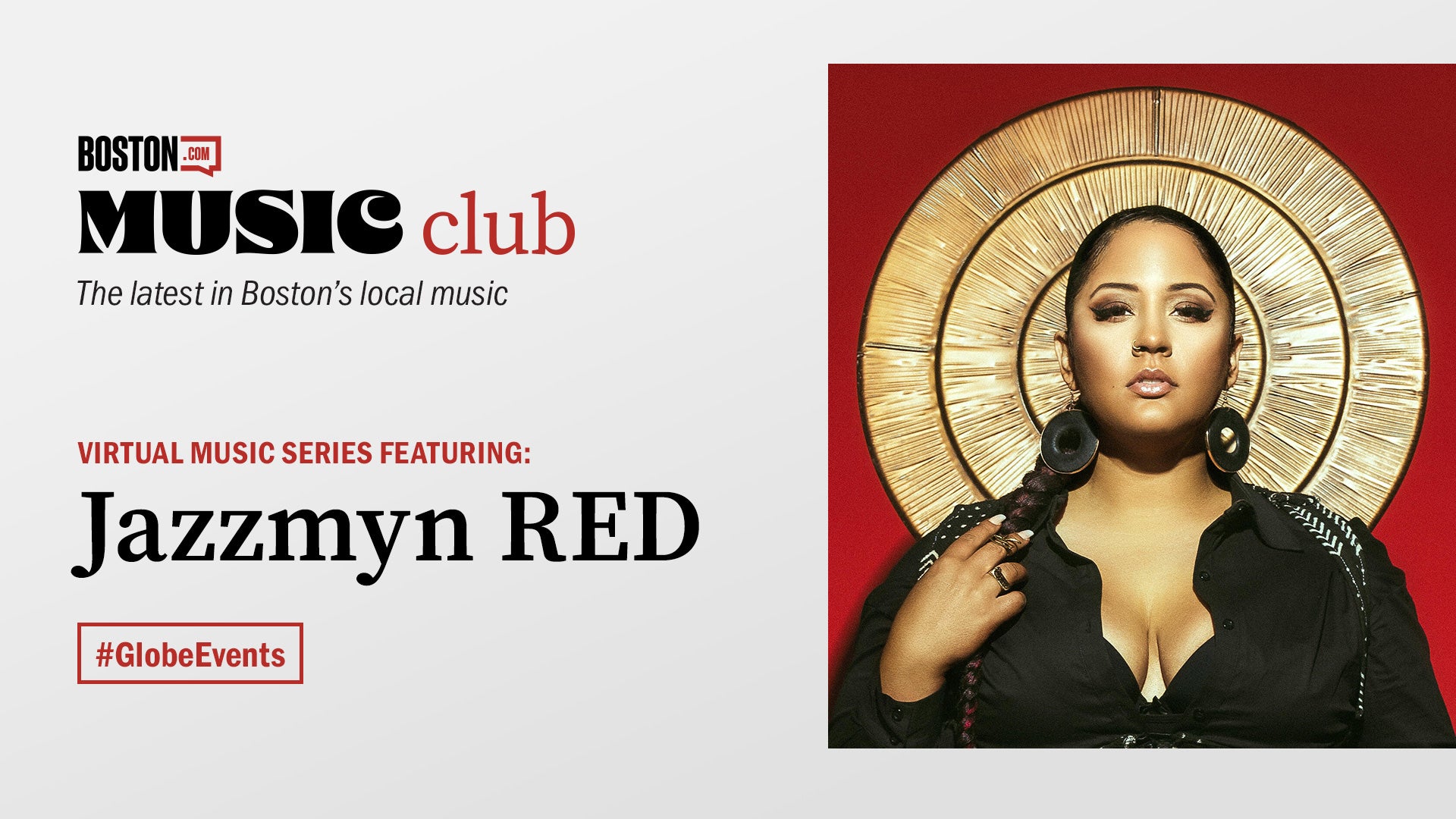 Stay up to date on Music Club
Follow the latest discussions and performances from local musicians in your inbox.

[ad_2]

Source link

[ad_1]